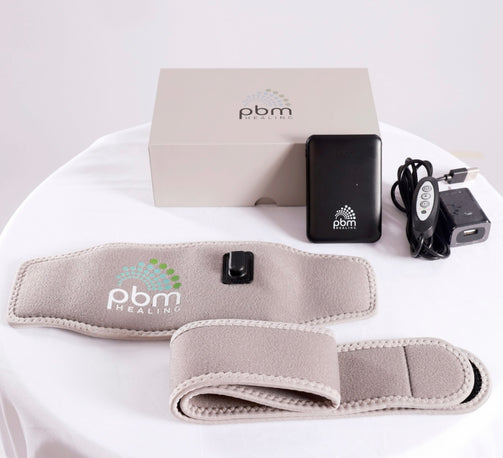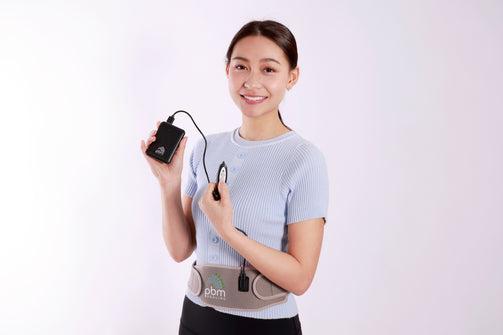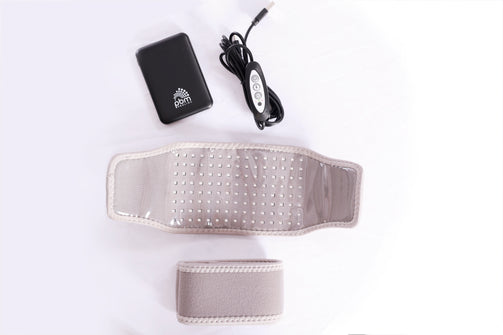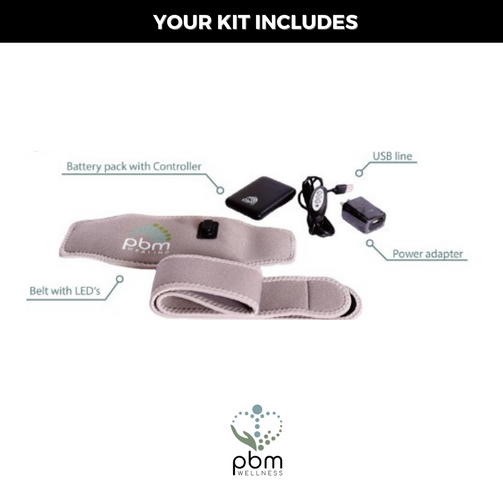 Pain Relief Belt
Pain Relief Belt
Regular price

$222.00 USD

Regular price

Sale price

$222.00 USD
Harnessing energy!
Photobiomodulation (PBM) is the science of biological reactions following exposure to light radiation. Since the 1960's, PBM has showed healing and pain relief effects in numerous medical fields.
PBM Wellness brings you a highly innovative product line which incorporates cutting-edge research with the best technologies to change the way you experience your treatments.
Photobiomodulation is a therapy that uses red and near infra-red light to improve soft tissue healing, reduce inflammation, and soothe pain.
The mechanism of action of red and near-infrared light therapy increases mitochondrial energy production in the cells. Mitochondria are tiny organelles that are the energy power plants of all the cells in our body. Red and near-infrared light therapy helps the mitochondria create more of that energy. The changes in the mitochondria result in reduction of inflammation, thus helping pain and stimulating healing. Moreover, recent evidence suggests that PBM can stimulate the body's natural stem cells which are also responsible of the healing of wounds and tissue damage.
INCLUDED IN YOUR KIT
Battery pack with controller
Belt with LED's
USB Line
Power adapter
USE OF YOUR RED LIGHT THERAPY
1- Press power switch once to turn on the device.
2- Press LED energy mode to select red light energy intensity between L1 to L4. Brightness increases as the power of LED energy increases. 
3- Press time to choose length of treatment (10, 20, 30 minutes).
Couldn't load pickup availability